The caption says, "If abortion providers were obliged to ask women whether their decision was freely made, Charlotte Dawson might still be alive today."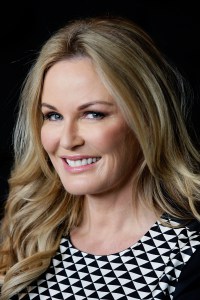 Charlotte Dawson (pictured) was an Australian supermodel whose life spiraled into depression and ended when she committed suicide last week. Ms. Dawson's testimony as recorded in her 2012 autobiography is that her depression was connected to an abortion procedure which ended the pre-born life of the child she and her husband, Scott Miller had conceived shortly after marriage.
Coercion to abort is common, but rarely receives any level of attention. In compiling research for their new publication, Complications: Abortion's Impact on Women, deVeber Institute researchers interviewed 101 Canadian women and over two-thirds were pressured or coerced into having an abortion. One woman said,
"He wanted me to get an abortion, and all, when I was pregnant…He was never around. When he was, he was hitting me and being abusive when I was pregnant."
Another said,
"He threatened to burn my house down and take the baby away after it was born."
Incredibly heart-wrenching, but also entirely preventable. As Barbara Kay puts it,
"Imagine if at her abortion clinic Charlotte Dawson had heard a gentle voice say, "I'm obliged to ask, Ms. Dawson, if you feel you were in any way coerced into this decision," causing Charlotte to burst into tears, leading to counselling and the strength to follow her heart. If abortion providers were in fact obliged to ask this question and, if necessary, refer clients to supportive follow-up, I am morally certain Charlotte — and many other women similarly abused — would be alive today."
Informed consent laws for abortion should be mandatory. We can certainly do better for women who find themselves vulnerable due to an unplanned or unanticipated pregnancy.