ARPA Canada had launched a brief survey on Abortion Perspectives and Experiences that we encourage you to take 10 minutes to fill out!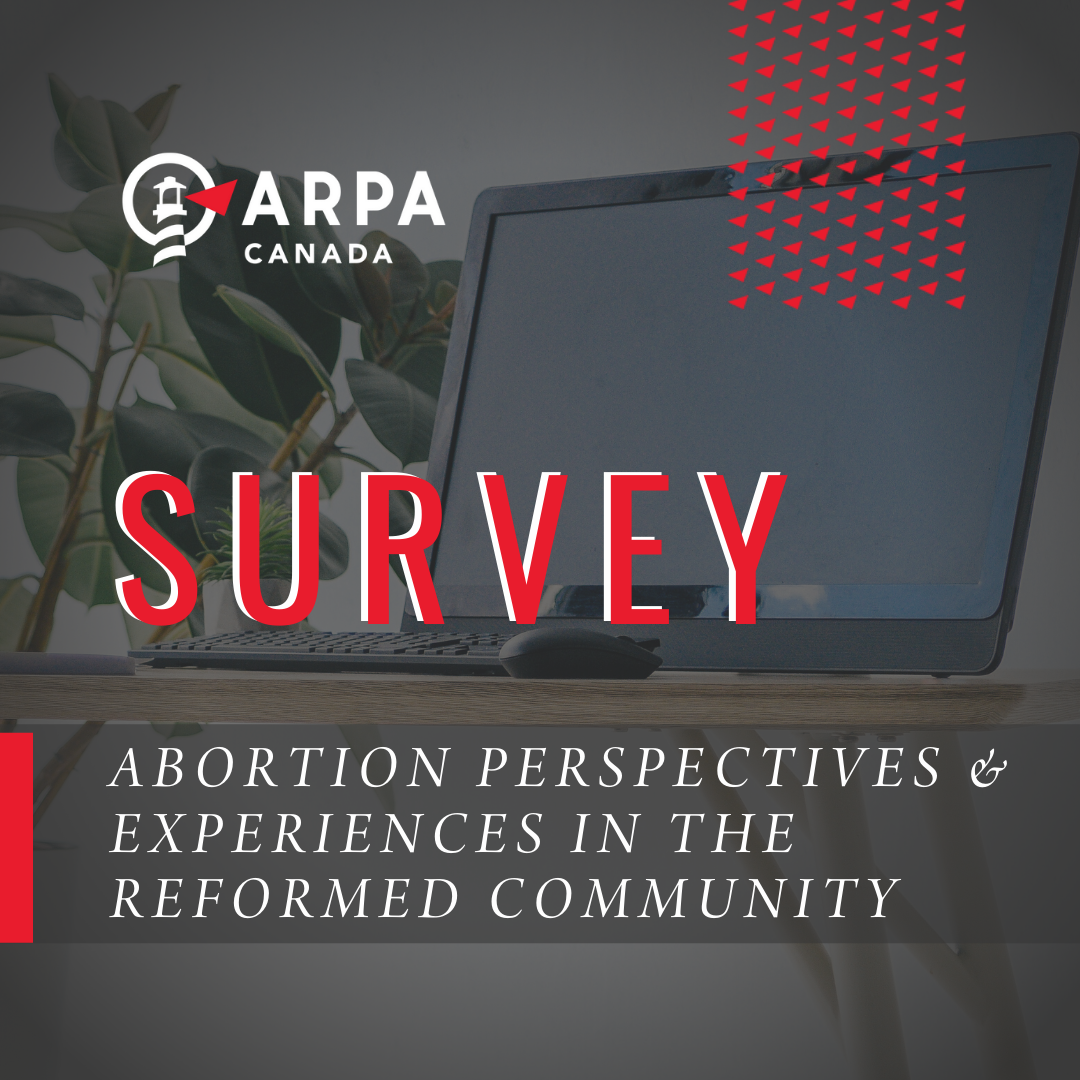 In our work we do many presentations and public awareness campaigns. It is always helpful for us to know and understand our audiences so we can best target our messaging to be honest, encouraging, and sensitive.
Whether or not you have personal experience with abortion, political action, or religious perspectives on abortion, we would love for you to add your thoughts to the data. We hope the responses from this survey will help inform our mission as it applies to educating and equipping supporters on the pro-life issue.
Recognizing that abortion is a sensitive topic, the survey is completely anonymous and only open to those aged 16 and older. There is no obligation to complete the survey once you start, and no personal identification is required. ARPA Canada will only share data from this survey in the context of broader commentary on the Christian community's perspectives on abortion.
If you would like additional information, feel free to reach out to us at [email protected].