For immediate release.
January 5, 2017 – Starting in Ottawa on January 7th, the STOP CENSORSHIP TOUR will host nine events across Ontario to put public pressure on Premier Wynne to overturn a censorship provision in Ontario's Freedom of Information and Protection of Privacy Act (FIPPA).
"Kathleen Wynne, and whoever may succeed her as premier, has a responsibility to ensure that there is access to the information needed to make good decisions about health policy. No matter what your thoughts are on abortion and pre-born human rights, this form of censorship is contrary to everything a just, open, and democratic society should stand for," says Mike Schouten, director of WeNeedaLAW.ca. Schouten will be speaking with two others at each event. "The actions of a democratic government and the money it spends should be open to the scrutiny of the taxpayer and voter."
In January 2012 the Government of Ontario quietly slipped in an amendment to FIPPA which reads: "This Act does not apply to records relating to the provision of abortion services."
Pat Maloney, an Ottawa blogger who writes about abortion related issues in Ontario, discovered the censorship provision when she filed a Freedom of Information Request in March of 2012 for generic abortion statistics. Her request was denied. The refusal was based on the newly enacted section. Legislature transcripts prove that this amendment was never debated.
In April 2015, together with Pat Maloney, ARPA (Association for Reformed Political Action) Canada filed a notice of application asking the Ontario Superior Court to strike down this censorship provision.
"In our view this court action is an unnecessary waste of tax dollars. We are calling on the Wynne government to do the right thing and remove this censorship provision at the earliest possible opportunity," says Schouten. "The Government of Ontario cannot simply use the law to hide information they don't want the citizens of Ontario to know about."
The case will be heard in the Ontario Superior Court in Ottawa on February 1, 2017.
Each event on the STOP CENSORSHIP TOUR will feature three presenters. John Sikkema, a lawyer with ARPA Canada, will explain how the amendment to the Freedom of Information and Protection of Privacy Act violates the Charter of Rights and Freedoms by interfering with the constitutional right to freedom of expression, including freedom of the press. Mike Schouten will speak about how censorship impedes meaningful discourse. Schouten is the director of WeNeedaLAW.ca, a public awareness campaign that engages and equips Canadians in order to change minds, change laws, and save pre-born lives. Lastly, blogger Pat Maloney will speak about her research, why it's important, and how the Ontario government is preventing her from doing her important investigative work.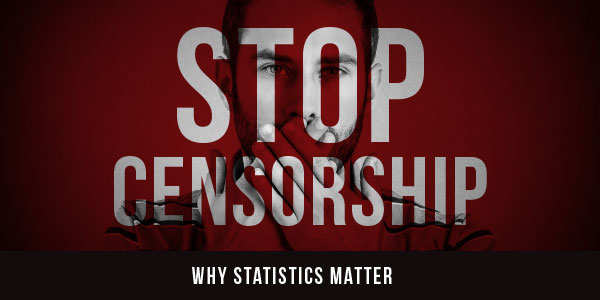 What: STOP CENSORSHIP TOUR
When: Saturday, January 7, 2017
Where: 466 Woodland Ave, Ottawa
Time: 7:30 PM – 9:00 PM
A full listing of events and locations can be found on the STOP CENSORSHIP TOUR Facebook events page.
-30-
For further comment or interviews please contact STOP CENSORSHIP TOUR coordinator Cassy Knegt at 905-347-1393 or [email protected].