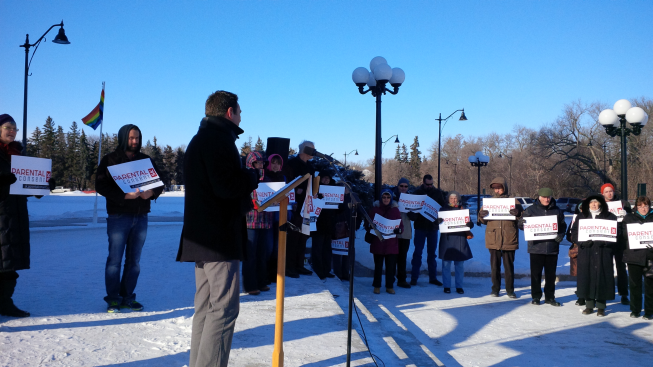 On Tuesday, February 11th we launched a new public awareness campaign in Saskatchewan. This campaign, sk.parentalconsent.ca calls for the Saskatchewan government to pass parental consent for abortion legislation. It is a joint effort between us and Saskatchewan Pro-Life Association and signals a new era in Canada's pro-life movement.
The willingness of large organizations to partner together in our efforts to embrace opportunities to save some as we continue working to save all is what is so desperately needed in the pro-life movement.
We are very thankful for what Saskatchewan Pro-Life Association has contributed to this campaign, and what they will continue to put into it.
If you are interested in viewing photos of the launch yesterday they can be seen here.
A video of Director Mike Schouten's remarks can be found here.
Be sure to let all your Saskatchewan contacts know about this campaign by using Facebook and Twitter or simply sending them links to sk.parentalconsent.ca by email.