International Women's Day, a day about celebrating women, is coming up on March 8. We are using this opportunity to question the government's effort to target the charitable status of pregnancy care centres.
You can help!
Pregnancy care centres support women – it couldn't be more obvious. The fact that the government wants to remove charitable tax status from these organizations shows that they really don't understand what real support for women looks like. So, we need to tell them.
We've put together a poster and postcard connecting International Women's Day to pregnancy care centres, and we need your help to get the word out.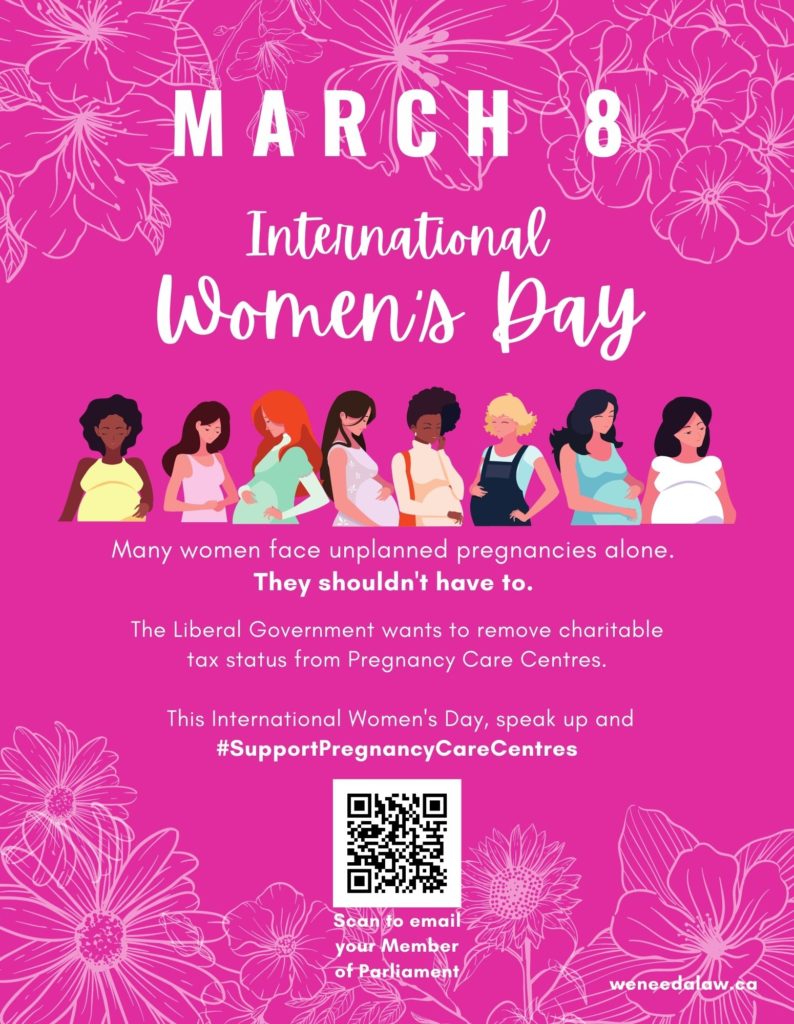 Posters come in sets of 3 to put up around your town. Think about coffee shop notice boards, university or apartment building communal bulletin boards, shop windows, etc. Add some eye-catching pink with a thought-provoking message.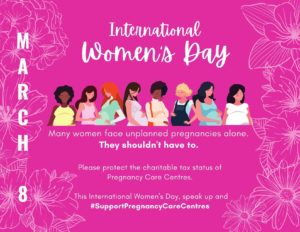 The postcard comes with a message for your Member of Parliament. Pick up some pink flowers and deliver them along with the postcard to your MP's local constituency office the week of Tuesday, March 8, International Women's Day. Building relationships with flowers and bringing a needed message – two birds, one stone!
Fill out the order form now to order your posters and/or postcard. Orders must be placed by February 23 so we can get the materials to you in time.
You can also support your local pregnancy care centre in more immediate ways. We've asked centres what some of their biggest needs are and compiled a list for you to work from. Call your local pregnancy care centre to arrange a drop off and thank them for what they are doing in your community.