In June 2023, Bill C-311, the Violence Against Pregnant Women Act, was debated for the second time in Parliament before being voted down 205-113. This bill would have added to sentencing requirements so that someone who killed or injured a pregnant woman would face a harsher sentence than a similar criminal who assaulted someone who was not pregnant. This would have recognized the unique vulnerability of pregnant women (the group at highest risk of intimate partner violence) as well as the value of their pre-born child. Unfortunately, the Canadian government remains unwilling to grant pre-born children any protection, even when they are victims of crime along with their mothers.
The result of this vote was encouraging though, even if the outcome was not what we would have liked. This bill saw 113 votes in favour! A similar law voted on in 2016 had only 76 MPs vote in favour. This shows that this conversation is ongoing in Canada, as we continue to look for ways to bring justice for our pre-born neighbours. Bill C-311 achieved a valuable objective in bringing government and public attention to pre-born victims of crime. With your support, through the There Were Two campaign, we were able to effectively and repeatedly share the message that a crime against a pregnant woman has two victims.
We heard from MPs that postcards asking for support of the bill were flooding their offices, and we know that many of you took the time to email or phone your MP to talk to them about the need for a pre-born victims of crime law. Many also delivered flyers in their neighbourhood to inform their communities about this injustice. Thanks to your engagement, we are confident that no MP voted without knowing what they were doing.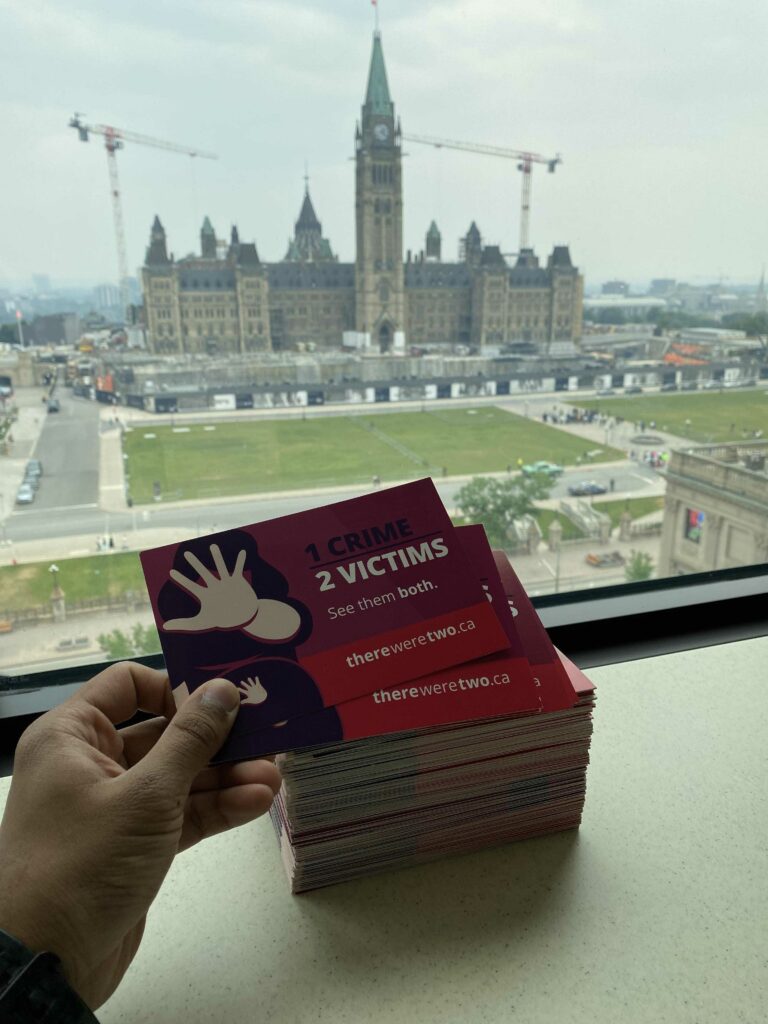 We are grateful for MP Wagantall's courage in championing this issue and for the many MPs who joined her in voting in support of this bill. We are thankful for the ongoing conversation around the injustice in Canadian law when it comes to pre-born victims of crime. And we are thankful for the framework developed around the There Were Two campaign to ensure it will be an ongoing initiative, as we continue to advocate for pre-born children who go unrecognized when they are victims of violent crime.
You can find out how your MP voted on the House of Commons website. Feel free to send them a quick email expressing either appreciation or disappointment and asking them again to use their position to speak for those who cannot speak for themselves.
---