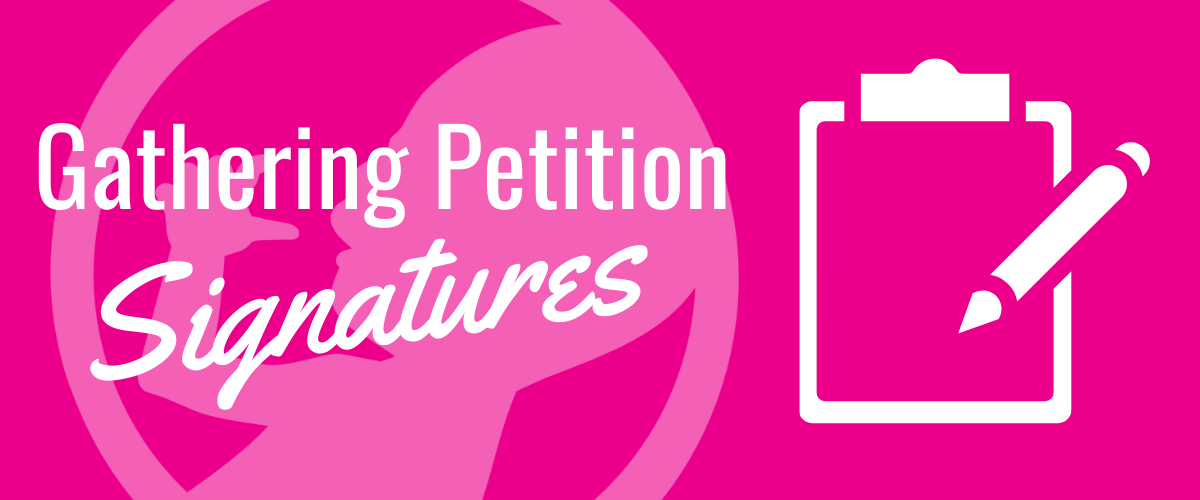 In February 2020, MP Cathay Wagantall introduced Bill C-233, the Sex Selective Abortion Act. This private member's bill would make it illegal for a medical practitioner to perform an abortion when the known reason is the sex of the pre-born child.
This is an act that recognizes the equal value of men and women, boys and girls, from the earliest stages. And there's a petition you can sign to support it! Download the pdf to add your signature today.
Every time a petition has 25 signatures from Canadians, it can be presented by an MP along with a brief description of what the petition is about. In this case, every 25 signatures mean Ms. Wagantall has the opportunity to stand up and remind her colleagues that sex selective abortion is wrong, and Canadians agree that something should be done to stop it.
By adding your family's signatures, you are adding to the number of times MP Wagantall can bring up sex selective abortion in Parliament.
But don't just sign it yourself – get more people to do that same! There is no minimum age for signing a petition, so anyone who understands and agrees can sign. The official petition is hard copy at this time, so if you've signed an e-petition it is not one that can be presented in Parliament.
But how can we get petitions signed when we can't share pens, host signing parties, or attend regular church services and group gatherings at which to accost people?
It's time to get creative!
We are hopeful that Cathay Wagantall's bill will come up for discussion again later this year. We want to do all we can to build support for the Sex Selective Abortion Act with the unexpected extra time we've been given. Petitions are a great way to show that Canadians are talking about this, and they want a law against sex selection.
Here are some ideas for how to get signatures during these socially distant times:
Scour your house for pens. Fill a jar or mug with the pens and set up a table for petition signing. You can do this at a park, beach, or on your front driveway. Ask friends and family to walk or drive by and sign – when a pen is used, simply transfer it to a second jar so no one else uses it.
Set up a table in your school parking lot or gym. Many schools are returning to class for a few days before the school year is out, and many are not providing bus service. Ask parents to stick around for a minute when dropping off their kids so they can sign a petition.
Take the petition to them! Drive around with your petition on a clipboard and ask friends to meet you at their front door and sign it with their own pen.
If your church is meeting, either in person or for a drive-in service, bring the petition and a bag of pens to the service and ask for signatures.
All of these ideas can be complemented by being prepared with some basic talking points:
There is no abortion law in Canada, which means it can be (and is) used to abort babies based on their sex.
Girls are targeted more often than boys. This goes against our commitment to equality of the sexes, as we can discriminate against one sex even before it is born.
A Member of Parliament is working to create a law banning the use of abortion for sex selection, and ask them to sign the petition in support of her law.
Point people to DefendGirls.com for more information.
If you send in a petition with 1 signature, 10 signatures, 25 signatures, or 100 signatures, you are contributing to keeping this discussion open in Parliament. Thank you for helping us spread the word to fellow Canadians that we need a law against sex selective abortion, and that such a law is on the table in Parliament!